Rediscover your art with a fresh look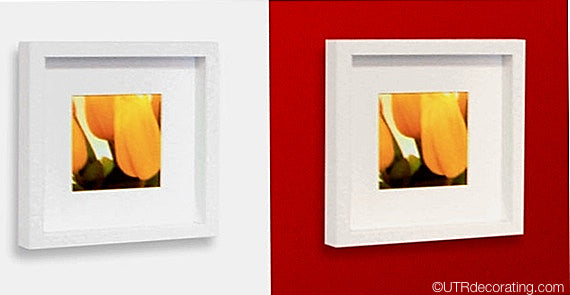 Do you walk by your artwork without really noticing it?
If you have not changed up your wall décor for a while, it starts to blend into the background. Move your pictures around and it will feel brand new again. And the best part is, it won't cost you a dime.
In our example, this white frame and matt blend into the white wall and looks fresh and serene. But when you move the same art to a red background, the result is a vibrant and energetic new look.
Make sure to sign up to receive our blog posts so you can have them delivered straight to your inbox.
Liette Tousignant
I'm passionate about picture hanging and wall decorating (and I'm also the Co-Founder of Under The Roof Decorating)