Prevent Picture Frames From Sliding off Floating Shelves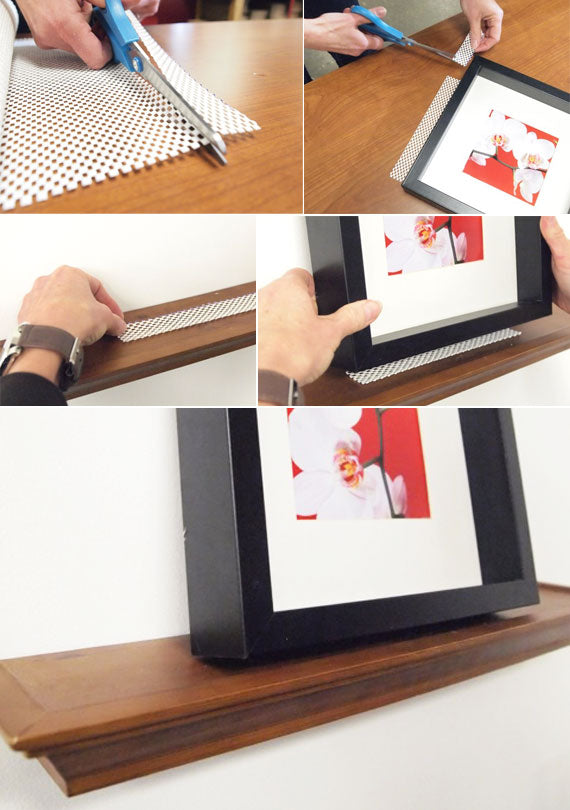 Floating shelves are extremely trendy and are a great way to display pictures without putting extra holes in your walls.
But if your shelf doesn't have a lip along the length, how do you prevent your picture frames from falling off? A simple, inexpensive solution is to use drawer liners. Available in a variety of colors, choose one to match your shelf and no one will know it's there. Because they're non-adhesive, they grip nicely but won't damage your shelf and you can peel them off easily when it's time to change your display.
Easy to use on shelves, mantels or any other surface, simply cut a narrow strip and place it along the bottom edge of the frame, directly where it touches the shelf when your frame is leaning against the wall. Repeat for each frame, and you'll no longer have to worry about your frames falling off and shattering into a million pieces.
At Under The Roof Decorating, we make picture hanging easy. Our innovative products as well as helpful tips and tricks make it simple to hang pictures where you want them – the first time!