Marsala: Pantone's Color of the year 2015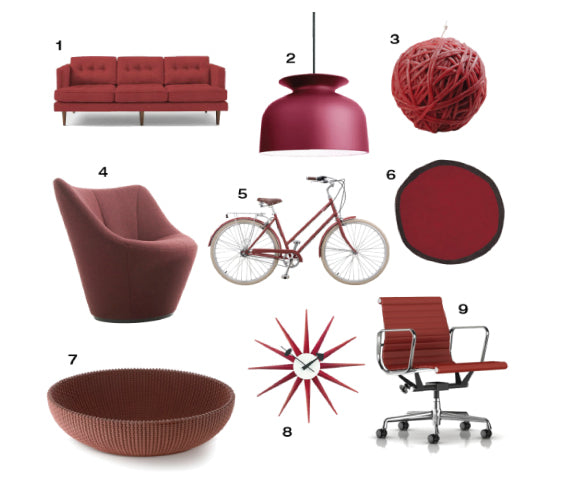 Whether you follow the trends or not, you must have heard by now that the Pantone Color Institute has revealed its color of the year for 2015, which is Marsala. Yes, you'll now see the color influence the worlds of fashion, beauty, industrial design, home furnishings, and interiors, which means you'll see Marsala nail polish, eye shadows, lipsticks, ties, shoes, couches, rugs, curtains, chairs, bikes and so much more.
To be completely honest, when I first heard "Marsala" I didn't know what color it was referring to until a friend described it as being similar to a full-bodied red wine.  Pantone describes Marsala as a "naturally robust and earthy wine red. The color of fine chocolates, exotic spices, and the fragrant loam of the fertile Earth."
To see more images on what else in our lives will be transformed thanks to Marsala, head to this link.
Out of curiosity, do you remember what was last year's Pantone color of the year? Yes, you're right, it was Radiant Orchid. So what do you think, will you inject a little Marsala into your life this year?
Source guide and image credits:  Design Milk  | 1 Peggy Sofa | 2 Ronde Pendant | 3 Ball of Yarn | 4 And a Chair | 5 Bicycle | 6 Round Rug | 7 Bowl | 8 Clock | 9 Chair
Liette Tousignant
I'm passionate about picture hanging and decorating (and I'm also the Founder of Under The Roof Decorating)
P.S. If you have any questions, don't hesitate to ask, we'd love to help you!