Kid's Art: a Budget Friendly Idea You'll Love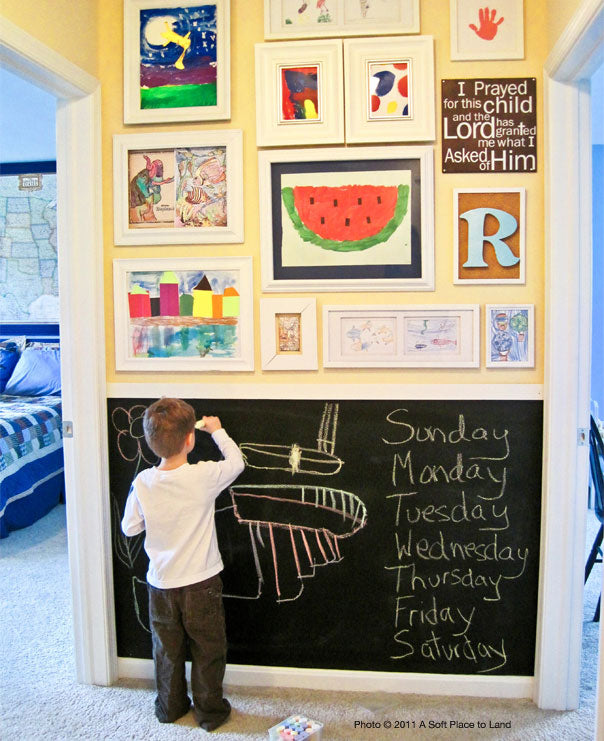 We often say that beautiful artwork doesn't need to cost a fortune. Here's an example of a stunning gallery wall a mom created using her kids' masterpieces http://asoftplace.net/2011/04/kids-art-gallery-wall-the-reveal/. Kimba, the mastermind behind this creation says, "The best part is that I didn't spend one single dime on the whole project." In fact, she used old picture frames in different shapes and sizes that she already owned, and spray painted them white. Then she simply hung them, covering the wall from floor to ceiling. The jazzed up wall of "pride" is a major focal point of the hallway separating two bedrooms – a wall the whole family is very proud of. Well done!
Note: Once you've done all this work, you'll want to make sure your display stays straight. By placing small Anchor Points on the bottom corners of your frames, they will stay straight forever.
At Under The Roof Decorating, we make picture hanging easy. Our innovative products such as Hang & Level and Déco Nails as well as helpful 'how-to info and useful déco tips make it simple to hang pictures exactly where you want them – the first time!