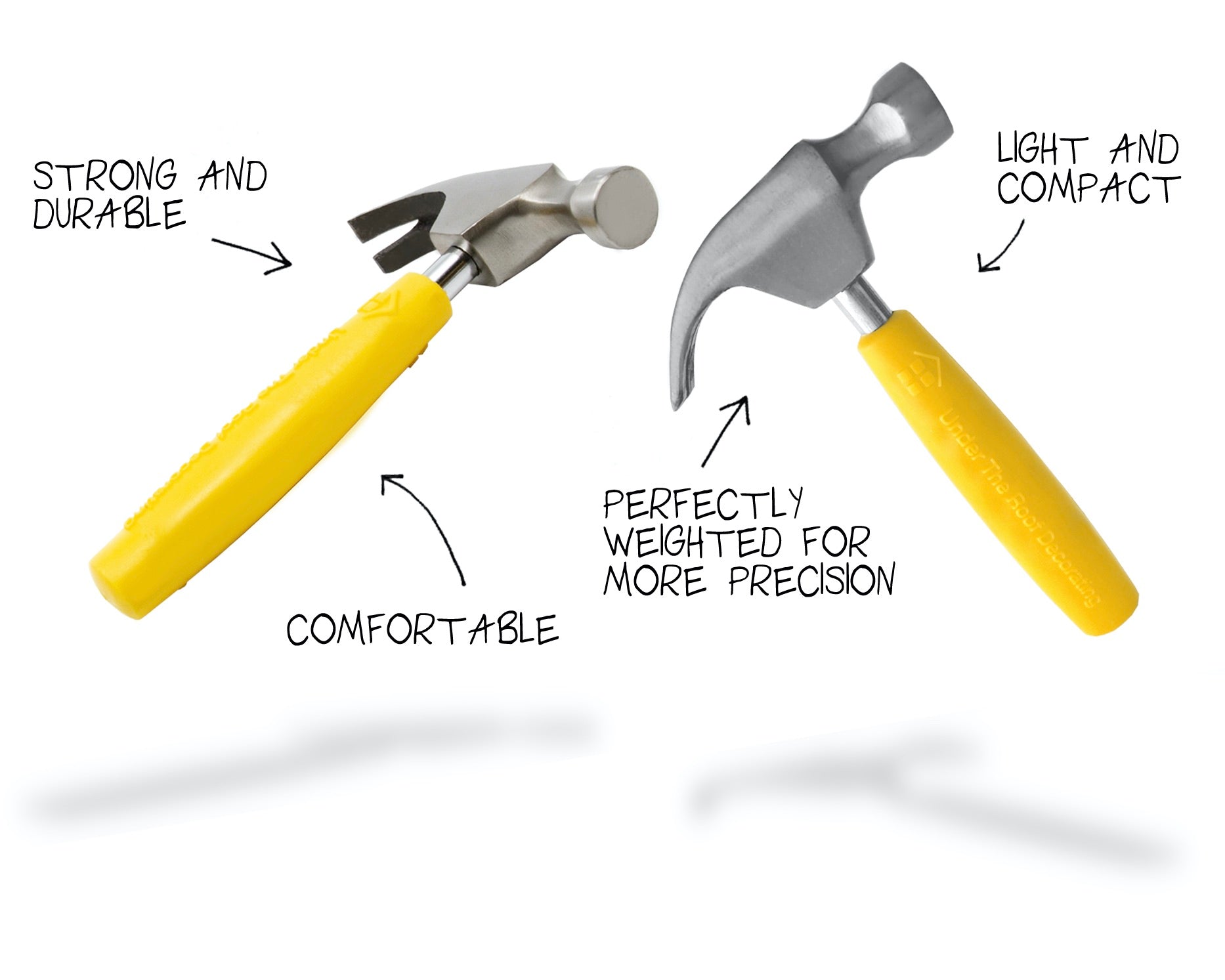 It can be a real pain to manage a bulky hammer while you're decorating your home. DécoHammer™ is the perfect size and weight for picture hanging, and other small projects around the house. Watch this short video to see it in action.
Designed for decorating
This compact hammer is perfectly weighted for precision work. The handle is shorter and smaller than a carpenter's hammer so it's easier to control. This helps prevent miss hitting the nail or driving it too far into the wall. 

DécoHammer is compact (6") and lightweight (5 oz), but it is still strong and durable. You'll find it useful for many small projects around the home, garden, cabin and RV.
Use the claw to remove nails
Use the claw to remove picture hanging nails. If using it to remove our DécoNails™, place the claw behind the tip of the nail and pull it out of the wall just enough to get the claw behind the plastic flange against the wall, and use the hammer or your fingers to pull it out the rest of the way.
Keep it handy
Forget about trekking to the garage or rummaging around in that toolbox to find your hammer. DécoHammer fits perfectly in a drawer so it's within arm's reach the next time a project comes up. Need inspiration? Check out the decorating tips in this blog where we hung a collection of 7 different décor items.

We love designing products that make decorating easy. Do you have any decorating questions for us? Click on the live chat below or email us at: questions@utrdecorating.com, and we'll do our best to help you Create the home you love™

-The UTR Team