How to protect your artwork from damage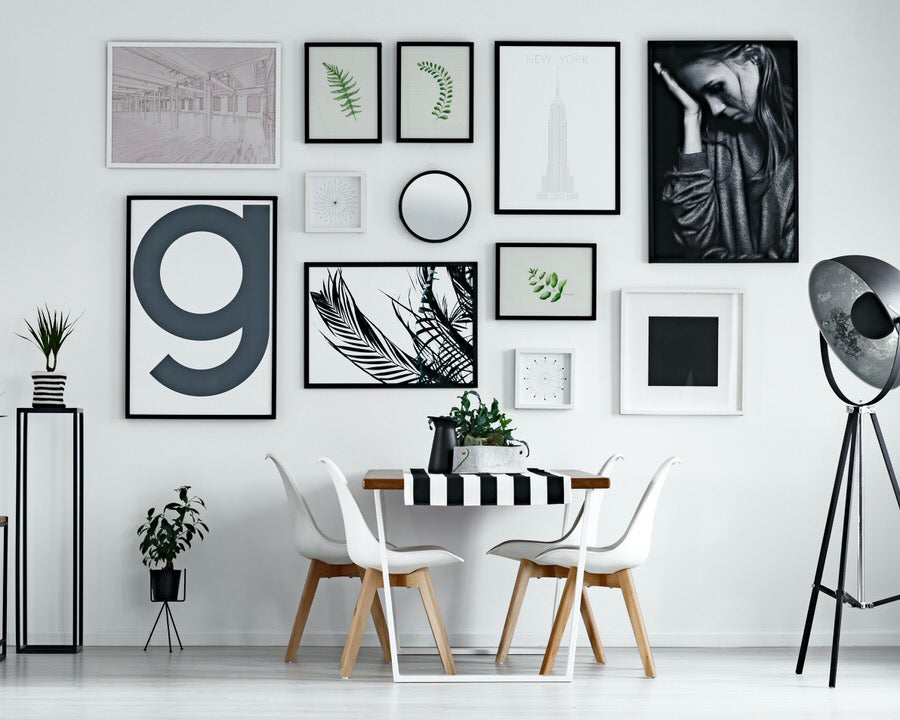 When you find that perfect piece of art for your room you want to be able to enjoy it for a long time. Whether it's a picture frame or canvas, here are some easy tips to protect your artwork from damage.
Keep your fingers off
The body's natural oils on your skin can interact with paint, paper and canvas, so it's best to avoid touching your pieces. When handling or hanging your artwork, hold onto the frame or canvas edge and avoid touching the surfaces. 
Keep art out of direct sunlight
Direct sunlight, and other strong ultraviolet (UV) sources, will damage your art over time. It's simply best to avoid hanging pictures where they get direct sun for long periods. If your art is in a frame with a glass front, choosing an acrylic or glass option that has UV resistance will make a difference to the longevity of your framed art.

If you are hanging art indoors or outdoors and sunlight can't be avoided, then be prepared to change up your frames or canvases more frequently to keep them looking fresh.
Keep art away from heat and moisture
Many frames and traditional stretched canvases are not moisture proof. To avoid damage don't hang posters, framed art or canvas directly above radiators or in high moisture areas like bathrooms and near the kitchen sink. Also, humidifiers can affect your art so keeping humidity around or below 55% can be helpful.
Do lights damage art?
Yes. Any light exposure over time will cause fading, discoloration and destruction of your artwork by exposing it to UV rays. Next to sunlight, incandescent lights are the most damaging. LED lights produce less UV light than fluorescents, so if you are using them in your home it will be less damaging on your pictures and canvases.
How do I clean my artwork?
It's best to use a dry dust mop or damp microcloth for your pieces. Avoid using chemicals and touching your pieces with your hands. Gently brush off any dust, and do not rub artwork to clean it.
We love designing products to make decorating easy. Click on the live chat below or email us at: questions@utrdecorating.com, and we'll do our best to help you Create the home you love™

-The UTR Team