How to keep picture frames straight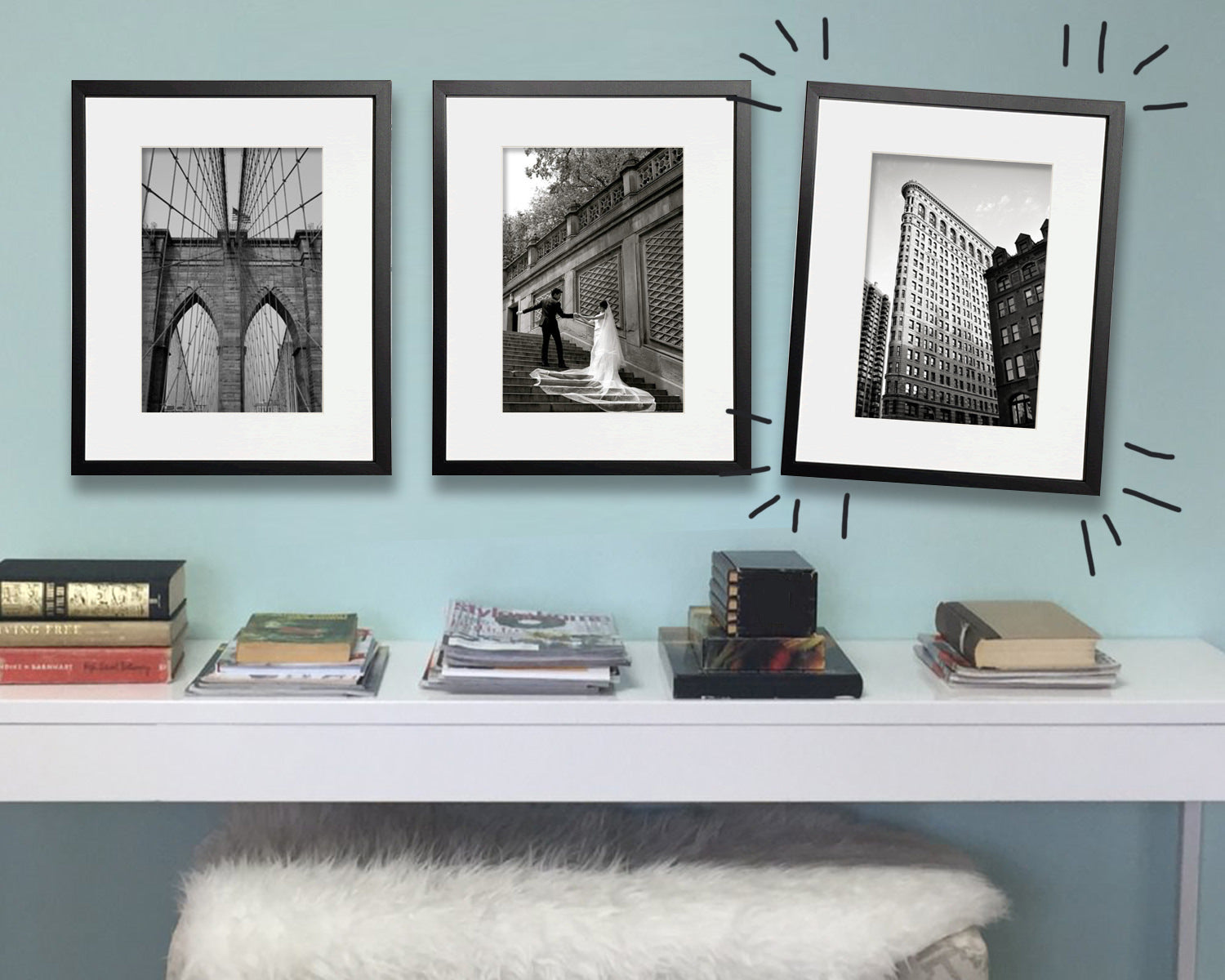 If you stopped straightening your frames because you know they'll move the next time you dust, you're not alone. Life is too short to put up with such niggly things, so here's a cool product that puts an end to crooked pictures.
You spend time getting your art in the perfect spot and hung straight. We've designed our AnchorPoints™ to keep it that way. They are easy to use. You hang your frame as usual with the hardware of your choice. AnchorPoints are used on the bottom of the frame to anchor it to the wall for stability. To install, peel off the backing and stick one to each of the bottom corners of your frame. Hang your frame using a nail or screw, make sure it's level, and then push the pins into the wall for a solid hold.
AnchorPoints stick to most frame surfaces, including wood, plastic and metal. They work on both narrow and wide frames. They are translucent by design, so once they are installed they're barely noticeable behind the frame. Please note, they are never to be used to hang a frame.
Watch this 30-second video to see how fast and easy it is to install AnchorPoints.
Picture hanging tip: When hanging a grouping, like a gallery wall, stick AnchorPoints on each frame as you go. They'll keep your art nice and straight when you're hammering the nail to hang the next frame. You won't have to re-level each frame as you add to your gallery. If you want to learn more about hanging galleries, check out this article How to hang 3 picture frames in different styles.
Do you have any other decorating questions? Email us at questions@utrdecorating.com and we'll do our best to help you Create the home you love™.
- the UTR Team