Helping every student feel safe and seen - thank you ARC Foundation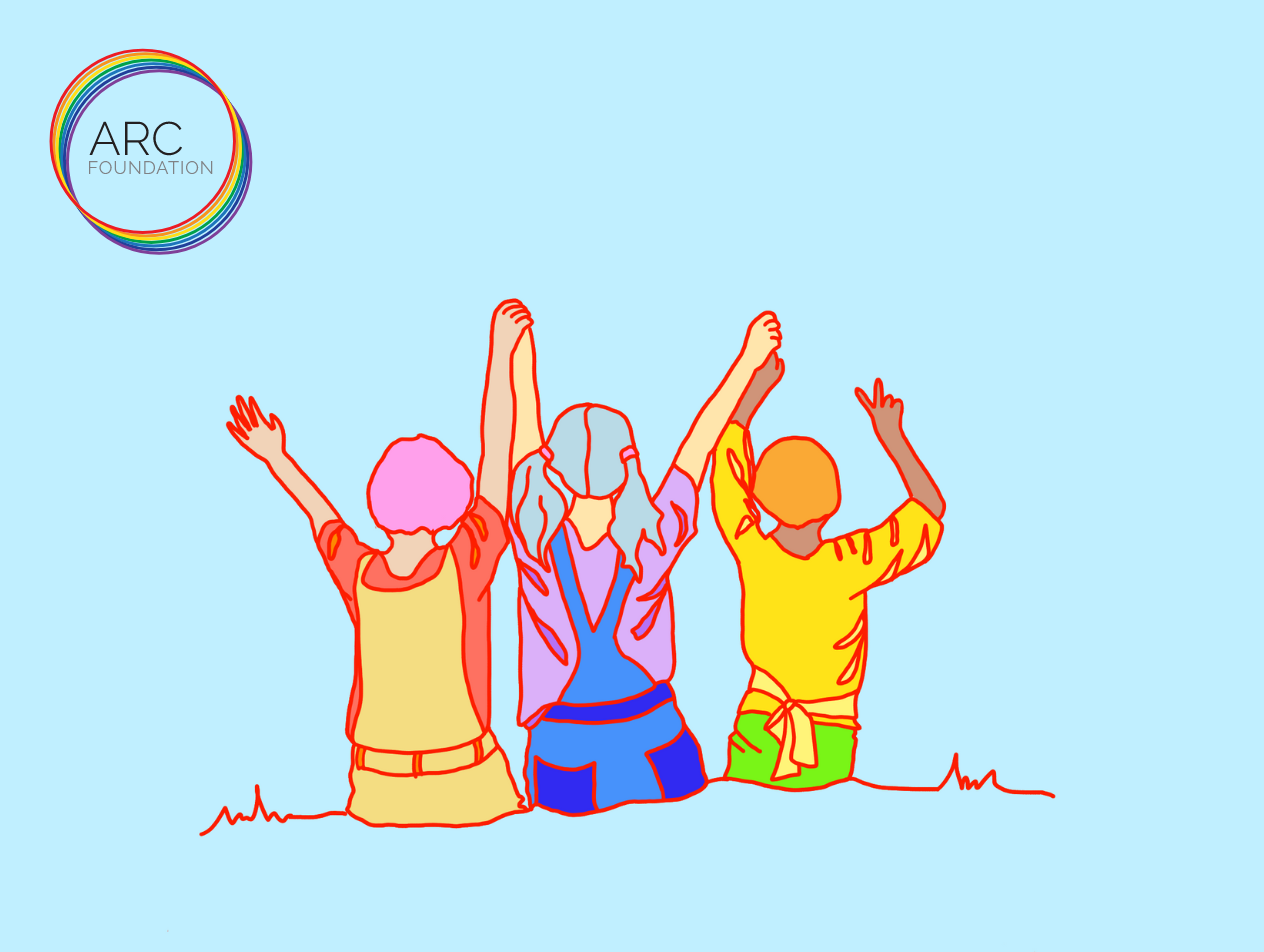 At UTR Decorating we are conscious of doing our work in ways that will improve the lives of people and protect the planet. So, when we had a chance to support the outstanding work of ARC Foundation with a product donation, we were excited to help out.
ARC Foundation aims to help every student feel safe and seen by fostering collaborative models to reduce 2SLGBTQIA+ discrimination in schools. They are a recognized innovator of Sexual Orientation and Gender Identity (SOGI)-inclusive education, which helps create safer and more inclusive learning environments for students of all sexual orientations and gender identities. We learned that 73 countries still consider same sex relationships illegal. And, 62% of 2SLGBTQIA+ students feel unsafe at school compared to 11% of their cisgender and heterosexual counterparts.
The folks at ARC Foundation are the first to say it takes many people to foster new understanding. They work collaboratively with a network of educators to create systemic and lasting change - so all students can thrive and be their authentic selves. 
ARC Foundation's work is a cause that UTR is proud to support. As a company we want to make a positive difference in the community. As a manufacturer, we manage a large product inventory, and sometimes there are quality products that become stranded for a variety of reasons. By donating over $45K in products to ARC Foundation we are helping them create awareness about their great work - and they are helping us find a new use for products that no longer have a home. Together, UTR and ARC Foundation are supporting both people and the planet!
When we give to others in meaningful ways, it changes each of us. We believe in our collective future, knowing that every positive act - big and small - makes a difference.
We love designing products to make decorating easy and help people create spaces that bring them joy. Click on the live chat below or email us at: questions@utrdecorating.com, and we'll do our best to help you Create the home you love™
-The UTR Team