Get the Hang of It — Hang & Level Featured in Swerve Magazine!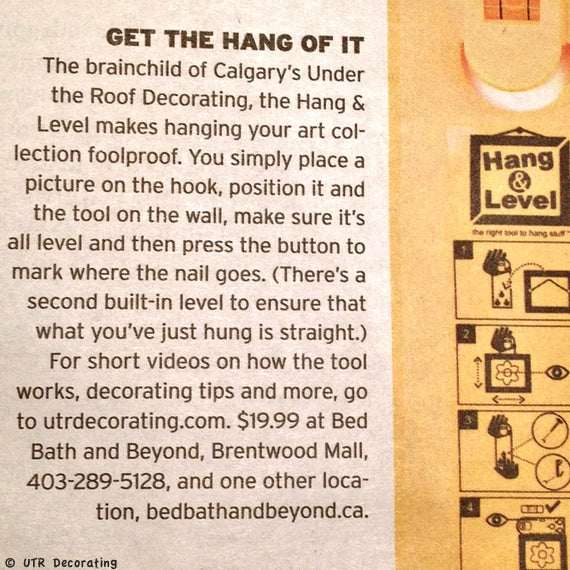 We're thrilled to see our picture hanging tool featured in this weekend's Swerve, a weekly magazine published by the Calgary Herald.
Since we sell our products all over North America, few people know that we are based in Calgary, Alberta. Yes, all the UTR magic happens right here in beautiful Calgary! Swerve focuses on the arts, entertainment and the cultural scene in Calgary, so it's the perfect avenue to share our innovative ideas with Calgarians.
Thanks for the exposure Swerve, we truly appreciate it!
At Under The Roof Decorating, we make picture hanging easy. Our innovative products and helpful tips make it simple to hang almost anything wherever you want – and get it right the first time!