Déco Nails: Specifically Designed to Hang Art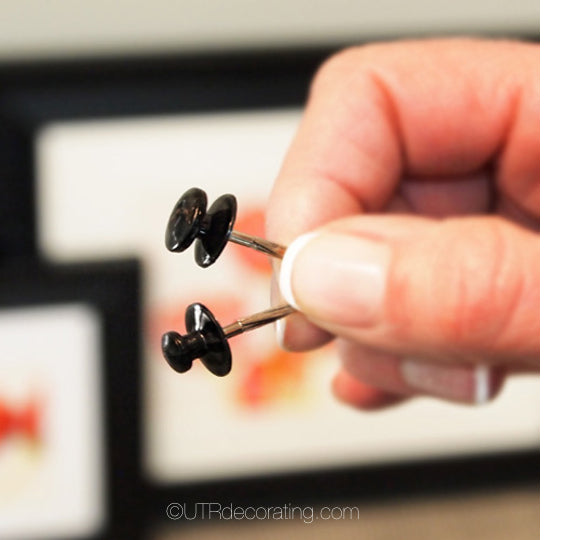 When hanging pictures it's important to choose nails you can trust to hold your artwork. That's why we designed the Déco Nail's unique head to prevent any picture hardware from slipping off. Use them to securely hang pictures, mirrors, clocks, or any other wall décor you may have. Déco Nails can support up to 20 lbs.
Watch this short video (less than 60 seconds) to learn how to use these strong and stylish nails.
To see a list of stores selling our Déco Nails, please click here.
Don't miss any of the great tips that we post on our blog every day! Sign up here and we'll send new blog posts straight to your inbox.
Liette Tousignant
Interior decorator turned inventor turned entrepreneur.